If you're looking for a family holiday to remember, we recommend booking accommodation in one of the five hotels in the San Marino Sunny Resort by Valamar in Lopar next to the famous sandy Paradise Beach (Rajska Plaža). This 1.5-km-long sandy beach is one of the largest in the Adriatic and is particularly suitable for families with children due to its shallow water. In the resort, you can choose comfortable accommodation in the Plaža Family Hotel, Lopar Family Hotel, Veli Mel Hotel, Sahara Hotel, or Rab Hotel located in a pine forest close to Paradise Beach. Whichever hotel you choose, you can dine in the communal restaurant offering buffet breakfast and dinner. Both children and adults will enjoy the variety of sports and recreational options available on the beach and relaxing moments on the terrace of the aperitif bar with a packed evening programme.
Hotel is located in the heart of a sand paradise just a 5 minute walk to the most famous sand oasis. For us, every guest and his experience is a told dash that becomes a part of our story.
The rooms are spacious and airy, offering a pleasant and relaxing atmosphere; equipped with specially designed furniture made of warm colors and natural materials, with carefully selected details.
Our cuisine is a source of traditional coastal specialties. We love homemade and fresh, and our menu is tailored to seasonal foods that we breed ourselves throughout the year.
Paradise samba festival - Lopar
Our Paradise Beach has a compelling resemblance to famous Brazilian Copacabana, so what better place to choose for the home of a Festival of Samba?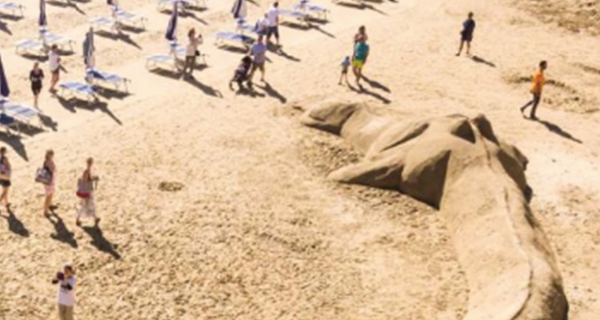 Festival of sand sculptures
Every June the Paradise Beach, becomes an open-air atelier for young artists who are building original sand sculptures during our Festival of Sand Sculptures
MITAS 4 islands is a thrilling mountain bike race over 4 islands of Kvarner Bay. A race where islands are stages, goat paths are trails and the sea plays hide and seek!
Join us at the Christmas Fair on December 15, 2022. from 10 a.m. in front of the elementary school in Lopar!
Make our children happy!
 
Nastala je umjetnička staza Fruga Art Trail koja poziva posjetitelje na šetnju Premužićevom stazom na visoravni kako bi otkrili krajobrazne umjetničke projekte na različitim lokacijama.
AEROBIC acitivities on beach
PARADISE BEACH ČRNIKA - Monday - Saturday 10am
LIVAČINA BEACH- Monday - Wednesday - Friday from 5pm
GORNJI MEL BEACH - Thuesday and Thursday from 5pm
Merry Christmas and a Happy New Year 2022!
The Sand Sculpture Festival is being held on the beautiful Rab beach this year as well, from June 28th to July 1st!
Join us!
The Lopar Geomorphologic Garden, part of the Rab Island Geopark, with a total of 50 marked geological points, is rich in geologically interesting features and rare flora
Rab Island Trail is one of the most popular racetracks in the Croatian Trekking League, which has been held since 2007. Participants participate in 3 categories for men and 3 for women.
Join us on October 1th!
The celebration begins early in the morning (September 8), when pilgrims accompanied by numerous tourists gather around the Church of the Nativity of the Blessed Virgin Mary, and services are held at 10:00, 15:00 and 17:00.
(The Masquerades of Lopar) are the pride of the village since their tradition is over 150 years old. Lopar is the only village in the island of Rab that has preserved and nurtured the carnival tradition, with authentic masquerade and rituals.
Paradise Beach is becoming a surreal world of breathtaking sand sculptures! Participate in our sand sculpture festival and enjoy the art of making sand sculptures!
The project Rab Archaeological (T)races was developed on the idea of an open-air museum, presenting about 30 archaeological sites in the area of the island of Rab.
For all those who want to spend their sunny vacation actively, indulge in the adventurous and sporting spirit and relax on the island of Rab.
We offer a number of modern sports fields, including tennis courts and an indoor soccer field with artificial grass.
Lopar offers daily half-day boat trips with a glass bottom in the waters of Lopar and Goli Otok and Grgur.
Special features of Lopar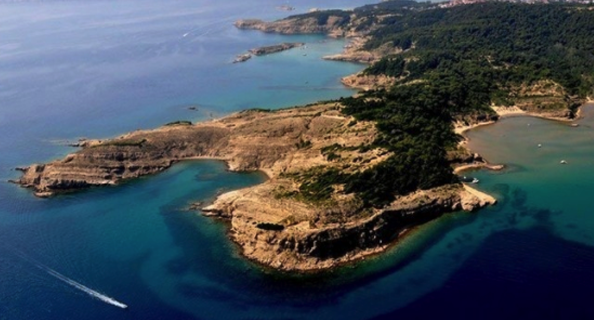 An oasis of natural beauty