MITAS 4 islands is a thrilling mountain bike race over 4 islands of Kvarner Bay. A race where islands are stages, goat paths are trails and the sea plays hide and seek! Original soundtrack by clicking shifters and choreography by the rolling stones. Every mountain bike race is special, but this one is unique!
Over a few years of its existence, it has become the "must-go" MTB race. It's an amateur side-by-side with professionals kinda race. All that makes a real MTB is here.
You need endurance combined with skill in every pedal of the way – from hardcore climbs to technical descents. The terrain will provide an overall blend of diverse riding with sharpened limestone rocks waiting to puncture your day.
In MITAS 4 islands race each team consists of 2 riders. In 5 days of the race, participants will make around 300 km and 5 500 vertical metres. Also, they will pass through the most beautiful locations on the island of Krk, island Rab, island Cres and island Lošinj. Participation is open to any person older than 18 years. The number of participants is limited.
The island of Rab is rich with spectacular landscapes that are crossed by over 100 km of paths and trails. The outdoor aficionados claim that there is no island more versatile than Rab when it comes to diversity of landscapes. Within a distance of just a few miles, you will pass through several vegetal and geological areas: from rocky mountains to the pine forest, from sandy beaches and prairie planes to jungle!
This is why the Rab Island Trail is one of the most popular of trail races within Croatian Trekking League, since 2007. Participants compete in 3 male and 3 female categories and best are rewarded with prizes from host and sponsors.
The run starts from Paradise Beach and leads you through the forest and rocky hillside, where the search for marks and chase with the time make the race even more fierce.
Rab Island Trail is the best way to spend an active weekend enjoying the rich beauty of nature! Do not miss this exquisite trail and unique experience of Lopar – apply now!
Paradise samba festival - Lopar
Our Paradise Beach has a compelling resemblance to famous Brazilian Copacabana, so what better place to choose for the home of a Festival of Samba?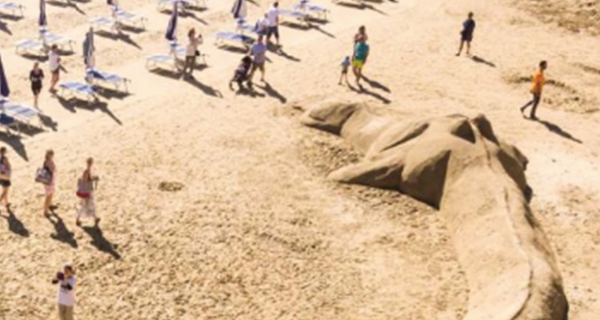 Festival of sand sculptures
Every June the Paradise Beach, becomes an open-air atelier for young artists who are building original sand sculptures during our Festival of Sand Sculptures
MITAS 4 islands is a thrilling mountain bike race over 4 islands of Kvarner Bay. A race where islands are stages, goat paths are trails and the sea plays hide and seek!
Join us at the Christmas Fair on December 15, 2022. from 10 a.m. in front of the elementary school in Lopar!
Make our children happy!
 
Nastala je umjetnička staza Fruga Art Trail koja poziva posjetitelje na šetnju Premužićevom stazom na visoravni kako bi otkrili krajobrazne umjetničke projekte na različitim lokacijama.
AEROBIC acitivities on beach
PARADISE BEACH ČRNIKA - Monday - Saturday 10am
LIVAČINA BEACH- Monday - Wednesday - Friday from 5pm
GORNJI MEL BEACH - Thuesday and Thursday from 5pm
Merry Christmas and a Happy New Year 2022!
The Sand Sculpture Festival is being held on the beautiful Rab beach this year as well, from June 28th to July 1st!
Join us!
The Lopar Geomorphologic Garden, part of the Rab Island Geopark, with a total of 50 marked geological points, is rich in geologically interesting features and rare flora
Rab Island Trail is one of the most popular racetracks in the Croatian Trekking League, which has been held since 2007. Participants participate in 3 categories for men and 3 for women.
Join us on October 1th!
The celebration begins early in the morning (September 8), when pilgrims accompanied by numerous tourists gather around the Church of the Nativity of the Blessed Virgin Mary, and services are held at 10:00, 15:00 and 17:00.
(The Masquerades of Lopar) are the pride of the village since their tradition is over 150 years old. Lopar is the only village in the island of Rab that has preserved and nurtured the carnival tradition, with authentic masquerade and rituals.
Paradise Beach is becoming a surreal world of breathtaking sand sculptures! Participate in our sand sculpture festival and enjoy the art of making sand sculptures!
The project Rab Archaeological (T)races was developed on the idea of an open-air museum, presenting about 30 archaeological sites in the area of the island of Rab.
For all those who want to spend their sunny vacation actively, indulge in the adventurous and sporting spirit and relax on the island of Rab.
We offer a number of modern sports fields, including tennis courts and an indoor soccer field with artificial grass.
Lopar offers daily half-day boat trips with a glass bottom in the waters of Lopar and Goli Otok and Grgur.
Special features of Lopar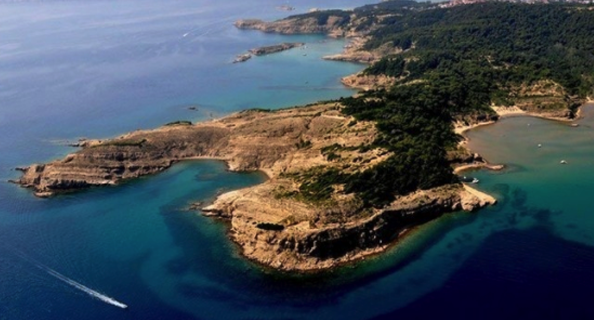 An oasis of natural beauty