Choose your favorite outdoor activity in our large offer. You can use the time for running and cycling, do training in the outdoor fitness park, play volleyball or beach soccer and picigin. In addition, you can rent a court for traditional sports such as tennis and basketball.
The peninsula of Lopar is a paradise for the lovers of outdoor activities – it is covered in a net of roads, walking and biking paths passing by the beautiful beaches, entering the deep forest, leading through the stone canyons and labyrinth of sand dunes. The landscape changes dramatically and you will be astonished with different views, especially with panoramas from the lookout points.
Tolkien said: "Not all who wander are lost." Yet, please, do not wander around and get lost! Get a free map of walking and biking paths at every reception desk, agency or at Tourist office. For a detailed chart of all paths, go to Tourist office and buy a copy. Better safe than sorry!
You can run along the almost 2 km long Paradise beach, and afther that try the outdoor fitness just upon the beach with great view.
If you are an experienced and competitive mountain biker, make sure you join our spring cycling race "MTB  4 island race" that runs across 4 largest islands of Kvarner – Rab, Krk, Cres and Lošinj.
If you prefer running or hiking, do not miss our Rab Island Trail race, happening since 2007. Race is staged in  3  difficulty levels and rated for Croatian Treking League, Rab Island Trail is a must-go autumn event for all outdoor lovers.
If you are more of a beach bum, but you can't sit still all day long, your sport of choice should be beach volleyball. The playgrounds for beach volleyball are located on the Paradise baech, Livačina beach and beach Mel. Look for a schedule of tournaments at info desks or make your own team and challenge the existing players to a duel. The losers pay the beer after the game! But be careful whom you challenge, as girls often play better then you would expect!
Nowadays, the most popular sports on the beach are beach soccer and "picigin" (sort of watter volleyball). Paradise beach is ideal for both of them.
For the more traditional ones, there are classic sports – tennis and mini-golf. Book your court and rent the equipment at Caffe-bar Match Ball, then return for a refreshing gin-tonic after the match. Classy, right?
The playgrounds for soccer and basketball are located near Paradise beach and in the center of Lopar. If you want to try tradionional croatian sport "boćanje" (similar to bowling), there are two playgrounds, one near the Paradise beach and the other one in the park Kapić.
Bicycle is the best vehicle to move around the island, but motorcycle is sometimes a bit more convenient, which is confirmed by the fact that most of the locals own a motorcycle and use it throughout the year as the main transportation. If you want to get fully immersed in the local lifestyle, rent a scooter at local agencies. But don't forget the helmets!
You have always admired the deep sea, but never had the chance or the courage to dive deeper then few feet? Summer vacation is the perfect occasion to try scuba diving and make the introductory dive, i.e. to discover the beauty of the underwater sea life in safe company of a certified diving instructor. For experienced and certified divers, there is opportunity to go to attractive natural diving sites nearby.
Services
diving school
diving trips
rental of diving equipment
rent a kayak
rent a SUP
boat trips
taxi boat
daily line to Goli otok
tourist train on Goli otok
Paradise samba festival - Lopar
Our Paradise Beach has a compelling resemblance to famous Brazilian Copacabana, so what better place to choose for the home of a Festival of Samba?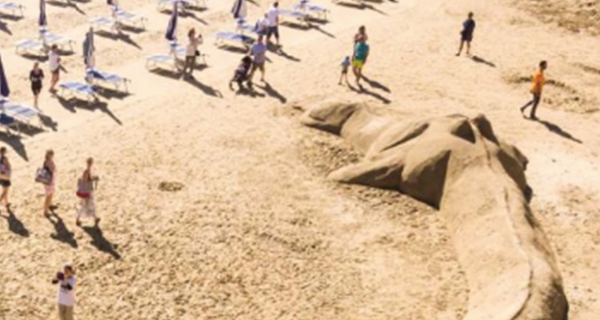 Festival of sand sculptures
Every June the Paradise Beach, becomes an open-air atelier for young artists who are building original sand sculptures during our Festival of Sand Sculptures
MITAS 4 islands is a thrilling mountain bike race over 4 islands of Kvarner Bay. A race where islands are stages, goat paths are trails and the sea plays hide and seek!
For all those who want to spend their sunny vacation actively, indulge in the adventurous and sporting spirit and relax on the island of Rab.
We offer a number of modern sports fields, including tennis courts and an indoor soccer field with artificial grass.
Lopar offers daily half-day boat trips with a glass bottom in the waters of Lopar and Goli Otok and Grgur.
Special features of Lopar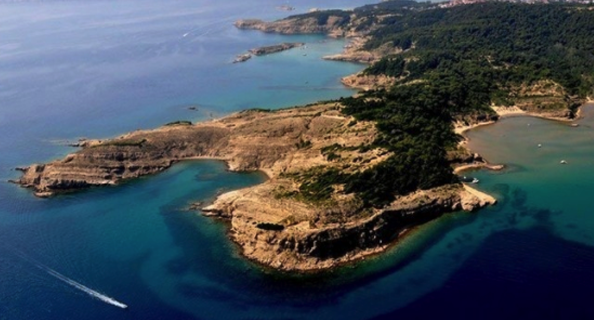 An oasis of natural beauty